The conference island — DjangoCon Europe 2014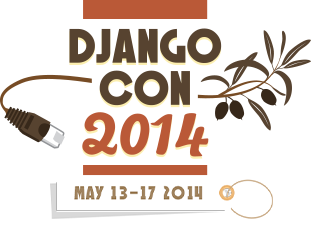 It has been a while since I had the time to write another blog post. As you might have noticed, I'm an organizer of 2014's EuroPython in Berlin. My job as the web team leader requires some responsibility I'm eager to fulfill, especially for a conference where we expect up to 1.200 attendees. Furthermore, this job is a sideline to my regular job, being a computer science student.
About a month ago, however, I took the time to attend the DjangoCon Europe. After an incredible circus edition 2013 in Warsaw, this year's organizers stepped up to the plate to host another amazing conference. While everybody knew DjangoCon Europe 2014 was going to be in France from the beginning, it took some months until the announcement was made that the event would happen somewhere on the Côte d'Azur. The community, though, was kept in the dark about the exact location for a few more months. Eventually the Île des Embiez, a small island between Toulon and Marseille, was announced and djangoisland born.
Getting there
Getting to this little island on Monday before official conference start was kind of a challenge for me. Although I'm living in Berlin, there are not many (fast) ways to get to a bigger city in southern France. I took a flight via Brussels in the early morning at about 7am and arrived in Marseille at about 12pm plus some waiting time at baggage claim. That's actually not that bad. But getting from Marseille to this little island in the middle of nowhere was hard:
From the Marseille Provence Airport (MRS) to Marseille Saint-Charles train station by bus. Unfortunately the shuttle bus we could have taken if the plane hasn't been delayed was already gone.
From Saint-Charles we took a one hour train ride to Toulon train station. Sadly we missed the connection bus there which would have taken us to the harbor in La Brusc by a few minutes. But having about 2 hours free time in Toulon wasn't that bad. We walked through the city to the harbor and grabbed some lunch.
Back at the central bus station we met quite a lot other DjangoCon attendees travelling with us to the port in La Brusc where the ferry brought us to the island.
At about 6pm we arrived at the hotel. After I checked into my room I had an amazing view from the balkony.
The Island
[The Île des Embiez] has a surface area of 0.9 square kilometres (0.35 sq mi), with a coastline of 6 kilometres (3.7 mi). The island is 57 metres (187 ft) high at its highest point. [

WIKI

]
The sunny and warm weather animated me and many others to explore the island. Here are some photos that capture some nice views.
The Conference
There were many talks spanning all kinds of topics, database related topics next to front-end recommendations. Explaining where to look for performance optimizations and why Django is not necessarily a monolithic web-framework. The complexity covered by those talks varied quite a log. There were talks for beginners giving hints on how to work with generic classed based views and talks for experts on what one might experience when ripping out some parts of Django.
Bottom Line
It was an amazing conference and I'm glad I was able to attend. I met many people from the community. Having interesting discussions on all kind of topics, both Django and not Django related.
As highlight at the end of the conference, my pull-request for #21905 got merged!
License